Lexington White Collar Crimes Lawyer
Lexington White Collar Crimes Lawyer
Have you been arrested for a white collar crime in Lexington, Kentucky? The time to begin defending yourself starts now. You deserve to have an experienced Lexington white collar crimes lawyer in your corner. Make Oakley & Oakley, LLC, your first call at to arrange a free consultation with me, attorney Jay Oakley. There's simply too much at stake for you to take on this fight alone.
How I Can Help You Fight Charges For A White Collar Crime
In Kentucky, white collar crimes carry harsh penalties, including lengthy terms of imprisonment and high fines. The stigma of a conviction can also ruin your reputation and turn your world upside down. Fortunately, there are steps you can take to protect yourself and avoid these harsh realities. Hiring me to represent you during your criminal white collar crimes case can tip the scales of justice in your favor. I have nearly 20 years of experience representing clients against the most serious criminal allegations – including white collar criminal offenses like fraud, money laundering and violations of the Racketeer Influenced and Corrupt Organizations (RICO) Act. I fully understand that your future is on the line, and I am committed to doing everything in my power to help you secure the very best outcome in your criminal white collar case. When you turn to my law firm for help, you can expect me to:
Coordinate an in-depth, independent investigation into the allegations against you
Conduct an exhaustive canvassing campaign to gather all relevant evidence
Analyze evidence with the aid of industry experts and specialists
Go over the government's evidence and the prosecution's case against you carefully, in search of weaknesses and issues that could potentially be used as leverage in your favor
Handle all communication with the state and/or federal government on your behalf
Staunchly defend your civil rights
Conduct savvy negotiations with the prosecution, if a plea bargain is in your best interest
I will work hard to get your case dismissed, have evidence thrown out and/or negotiate reduced charges or sentencing on your behalf. However, I will always prepare your case as if a trial is inevitable. If and when we get to the trial phase, I will be more than ready to argue your defense in front of a Fayette County jury. Call my criminal defense law firm in Lexington to discuss your legal rights and options. Your initial case evaluation is 100% free.
What Is White Collar Crime?
The term "white collar crime" is typically used to describe criminal offenses that involve deceit and fraud and are nonviolent. Commonly charged white collar crimes in Lexington include:
Identity theft and bank fraud
Money laundering and embezzlement
Tax evasion and insurance fraud
Mortgage fraud
Health care fraud
Welfare fraud
Forgery
Mail fraud
RICO violations
Extortion
If you're accused of committing a white collar crime, you could potentially face both state and federal criminal charges. Many times, however, white collar criminal offenses fall under the jurisdiction of federal agencies.
Questions to Ask a Criminal Defense Lawyer During a Free Consultation

When you need to hire a criminal defense lawyer to represent you, it can be challenging to know what you are looking for. Obviously, you want your lawyer to be experienced, attentive, and personable. After all, who you hire matters. That is why it is so important you are prepared when you meet with an attorney for a free consultation. Knowing which questions to ask and what answers to look for can help you weed out the lawyers who might not be a good fit and zero in on the attorneys who will do an excellent job defending you. But many people who are in search of a lawyer are doing so for the first time. They have never been arrested or summoned to a courtroom before. Knowing where to even begin can be stressful in and of itself. To help you navigate the challenging process of hiring the right lawyer, here are several questions you might want to ask during a free consultation.

How Your Criminal History Could Affect Your Current Case

Your prior brushes with the law can have an enormous influence on your life. Once you pay your fines or serve jail time, you will likely have to face the additional collateral consequences of your conviction. Having a criminal conviction can prevent you from getting desirable jobs and living where you would like. What's worse, your criminal history can influence a prosecutor's decisions about new charges and can result in harsher punishments for subsequent convictions. If you have legal questions about a current criminal case, seek the advice of an experienced criminal defense attorney immediately.

What is a Criminal Defense Attorney and When do You Need One?

A criminal defense attorney represents individuals who are under investigation for criminal activity. They represent clients who might be witnesses in a criminal case. They also represent individuals charged with crimes.

If you or a family member has been arrested or is dealing with a criminal law matter, it is wise to consult a criminal defense lawyer as soon as possible.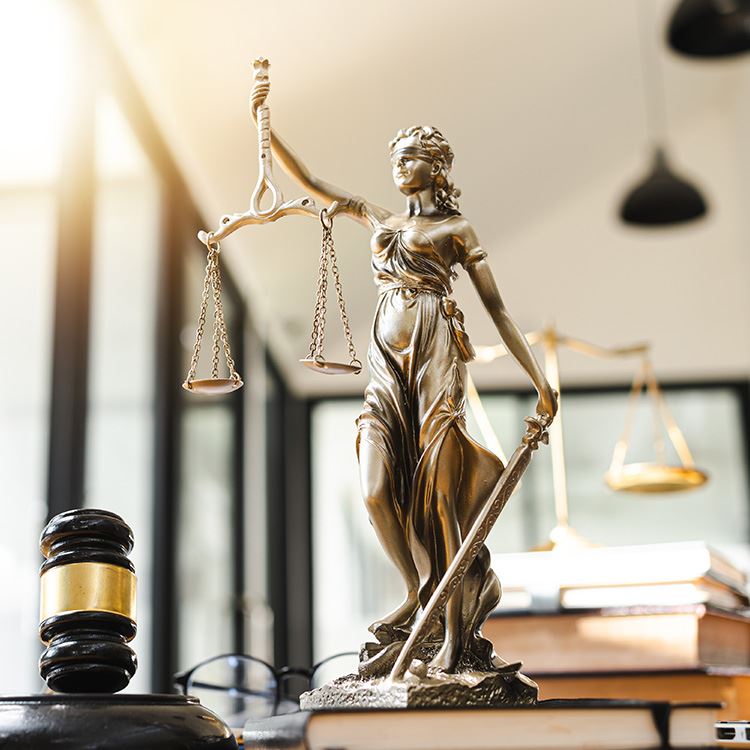 Are White Collar Crimes Misdemeanors Or Felonies?
It depends. At the federal level, white collar crimes are always felonies. At the state level, white collar crimes can be charged as either misdemeanors or a felonies, depending on the circumstances of the specific offense. Mitigating and aggravating factors can influence the level of a charge, too. Mitigating factors are those that warrant a lesser charge or reduced penalty. For instance, the fact that you have no prior arrests or convictions on your criminal record might be considered a mitigating factor when you are placed under arrest for a white collar crime in Lexington. Aggravating factors are those that warrant a more serious charge and/or the application of harsher penalties. For instance, the value of money or goods secured through fraud is often considered when determining a charge for a white collar offense. The higher the value, the higher the charge.
What Are The Penalties For A White Collar Criminal Conviction In Lexington?
White collar crimes are serious. In turn, the penalties that accompany a conviction tend to be quite harsh. However, ultimately, the penalties for a conviction will depend on the level of the charge (misdemeanor versus felony) and whether you've been convicted of a state crime or a federal offense. As a misdemeanor, a white collar criminal conviction can result in one, some or all of the following penalties:
A maximum of 12 months in a Fayette County jail
Fines of up to $500
Restitution (repayment of funds or the value property secured as a result of a white collar crime)
Probation
As a felony, a white collar criminal conviction can result in one, some or all of the following penalties:
Imprisonment in a state or federal prison, for possibly 20 years or more under Federal Sentencing Guidelines
Fines of up to $500,000
Probation
Home confinement
Restitution
A white collar criminal conviction in Lexington won't just trigger criminal consequences. You'll face a multitude of collateral consequences as well. Collateral consequences are penalties that aren't directly linked to your specific crime. Instead, these are civil and social "disabilities" that arise because you have a criminal record. Some potential collateral consequences include:
Job loss and difficulty finding employment
Loss of professional licenses
Loss of government benefits
Loss of voting and gun rights, depending on the level of the charge
Inability to secure a loan or financial assistance
Another thing to consider is the toll that a white collar conviction can take on your reputation – both personally and professionally.