Lexington Federal Crimes Lawyer
Lexington Federal Crimes Lawyer
Were you arrested on suspicion of violating a federal law in Lexington? My name is Jay Oakley, and I have years of experience representing clients in these challenging cases. Call Oakley & Oakley, LLC at to schedule a free consultation. It's important to understand that federal criminal charges are subject to unique rules and procedures. In order to get the best result possible, you need a defense attorney in your corner who has experience navigating the federal criminal justice system. Give my law office in Lexington, Kentucky, a call today.
How I Can Defend Against Your Federal Charges
Hiring me is a smart way to protect your future when facing federal charges in Kentucky. Some of the many ways I can assist you with your case include:
Protecting your rights as a resident or citizen of the United States
Looking for evidence that may convince a judge to dismiss your case
Offering you astute legal advice and guidance as needed
Consulting with relevant experts about the intricacies of your case
Helping you understand how the federal justice system functions
Researching and devising a customized defense strategy for your case
Filing legal documents with the federal court on your behalf
Answering any questions you may have as I work through your case
Launching an independent investigation into your arrest
Negotiating a plea bargain with the federal prosecutor
Presenting evidence and arguing on your behalf in federal court
Do you want to have a seasoned criminal defense attorney from Oakley & Oakley, LLC, help you fight back against your federal charges? If so, give me a call today to set up a free consultation at my law office in Lexington, Kentucky. I have years of experience in the industry, and I am more than ready to go to battle for you.
What Is The Difference Between A State Crime And A Federal Crime?
Most arrests in the city of Lexington are for state crimes. In other words, they occur because law enforcement officers believe a person violated a rule or regulation outlined in the Kentucky Revised Statutes. The Lexington Police Department and the Fayette County Sheriff's Office handle the majority of the investigative work in state criminal cases. They hand their findings to a state prosecutor, who then tries the defendant in a county courthouse. Federal criminal cases work a little differently. Agencies like the FBI, Drug Enforcement Administration (DEA) and Bureau of Alcohol, Tobacco, Firearms and Explosives (ATF) tend to carry out most of the investigative work in cases like this. Federal prosecutors then try the suspect in a United States District Court. What makes an offense a federal crime, as opposed to a state crime? The first thing courts examine is whether the offense is a violation of the Code of Laws of the United States. However, judges can also consider:
Whether the offense crossed state lines
Whether a state or federal agency uncovered the crime
Whether the offense involves a large organized crime syndicate
I am well-versed in just about every aspect of state and federal criminal law. If you want me to use this knowledge to defend against your criminal charges, please reach out to me today. I am always available to help the people of Lexington.
What is Probable Cause?

Probable cause is a legal term that is often misunderstood. Law enforcement must have probable cause to believe you committed a crime before they search or arrest someone.

Probable cause is a particular and reasonable belief that an individual is:

committing a crime,
has committed a crime or
is about to commit a crime.

Do I Need a Criminal Defense Lawyer if I Shoot Someone Who Breaks Into My House?

If someone breaks into your home, the use of deadly force could be justifiable under Kentucky's self-defense laws and the Castle Doctrine. However, there are exceptions in which the use of deadly force could result in an arrest for assault, homicide, or manslaughter.

It is wise to understand your legal rights to avoid a weapons charge or murder charge, especially if you own a gun to protect yourself and your family from intruders.

How to Know if You Hired a Good or Bad Criminal Defense Attorney

If you are accused of a crime or you are under investigation for a crime, you have the right to legal counsel. It does not matter whether you face drug crime charges, DUI charges, or weapons charges. The United States Constitution guarantees you the right to consult with a criminal defense lawyer. Never give up or waive your right to counsel when facing criminal charges in Kentucky. Always exercise your right to consult with a lawyer before answering questions or giving the police a statement.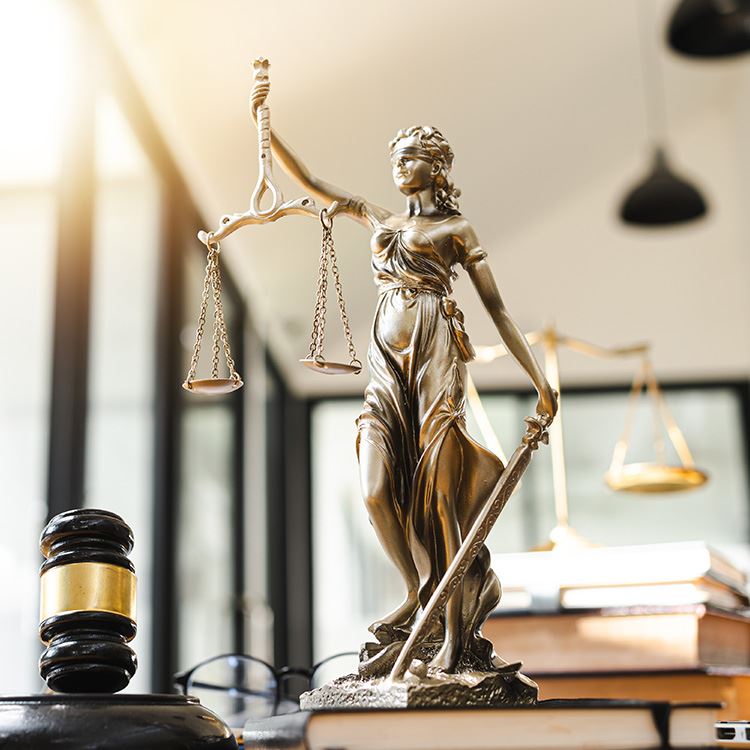 What Are The Most Common Types Of Federal Crimes In Lexington, Kentucky?
Federal agencies, like the FBI and ATF, can arrest Lexington residents for any violation of the Code of Laws of the United States. However, most of their arrests typically involve weapons crimes, drug crimes and white collar crimes.
Federal Weapons Crimes
The Second Amendment to the U.S. Constitution grants all Americans the right to bear arms. However, there are many statutes in the Code of Laws of the United States that regulate this right, such as:
Possession of a gun by a prohibited person – 18 U.S. Code § 922(g)
Sale of a gun to a prohibited person – 18 U.S. Code § 922(d)
Prohibited trade of firearms – 18 U.S. Code § 922(a)(1)
Possession of a gun in a school zone – 18 U.S. Code § 922(q)(2)(A)
Federal agencies regularly arrest Lexington residents for violations of these statutes.
Federal Drug Crimes
Since the U.S. government launched the war on drugs in the 1970s, it has arrested a plethora of Lexington residents for violations of the Controlled Substances Act. This federal law makes it illegal for individuals to engage in activities like drug trafficking, production and possession. The penalties for federal drug crimes are typically more severe than those for comparable state offenses.