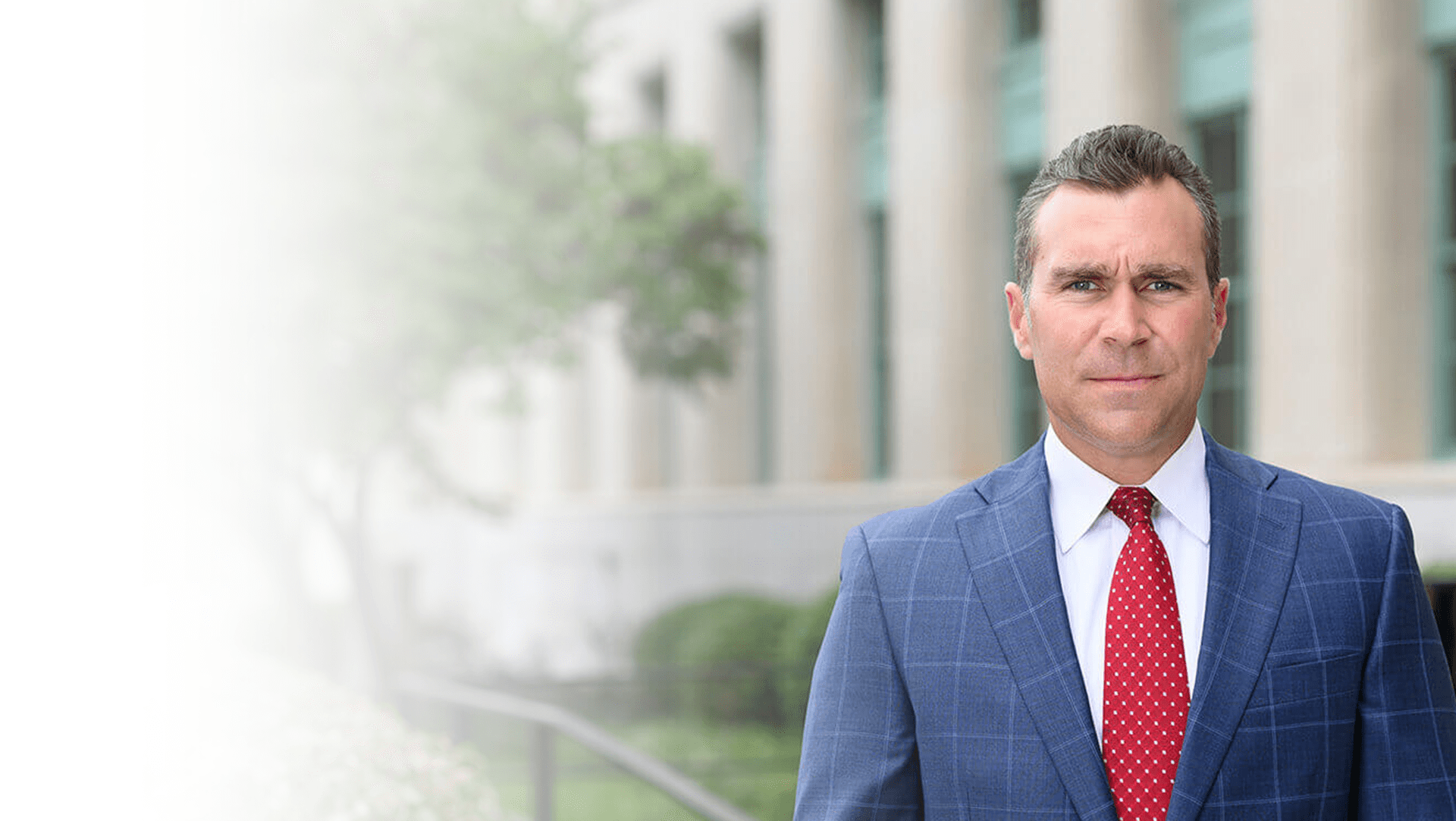 NEARLY 20 YEARS OF EXPERIENCE IN LEXINGTON, KENTUCKY Protecting Your Rights & Your Future
Lexington Criminal Defense & Personal Injury Lawyer
Pursuing Your Best Interests in Fayette County & Central Kentucky
At Oakley & Oakley, LLC, we provide aggressive legal representation with nearly 20 years of experience to those who have been arrested or who have suffered serious injuries. These are often life-changing events that can impact you well into the future. They can cause enormous stress and uncertainty, turning your world upside down.
Navigating the legal system, whether it involves the criminal justice system or civil matters such as personal injuries, can be daunting. You may feel that you are at a serious disadvantage, and you likely will be without a strong ally and advocate on your side. Lacking the professional experience of an attorney, you may be unaware of potential pitfalls, have little understanding of the laws and procedures of the court system, and can be taken advantage of by those representing the other side.
Our firm is here to be the representative you need to take the weight off your shoulders, protect your rights, and fight for you at every stage of the legal process. Your best interests are our top priority and we put our resources, experience, and skills to work for you with honesty and determination. We strive to provide you with the highest standards of representation in our practice areas.
Practice Areas
Learn More About How We Can Help
Kentucky Criminal Defense
Our firm has handled all types of criminal matters, from investigations, arrests, and charges for both minor misdemeanors and serious felonies. We know that these can put your life and future into chaos. We also know that you are innocent until the state can prove otherwise. We put our extensive experience to work to help you avoid or minimize the consequences through meticulous investigation, legal analysis, and preparation of your defense, including in both state and federal matters. No charge is too serious or complex for us to handle.
We can also assist in cases where you have already been convicted in a review to see if potential solutions may limit the collateral consequences. These may include an appeal or an expungement that could clear your record. Whatever the problem, we will work diligently to work towards a solution.
Contact Oakley & Oakley, LLC online for a free initial consultation with a Lexington criminal defense and personal injury attorney or call (859) 712-7365 today. Hablamos español.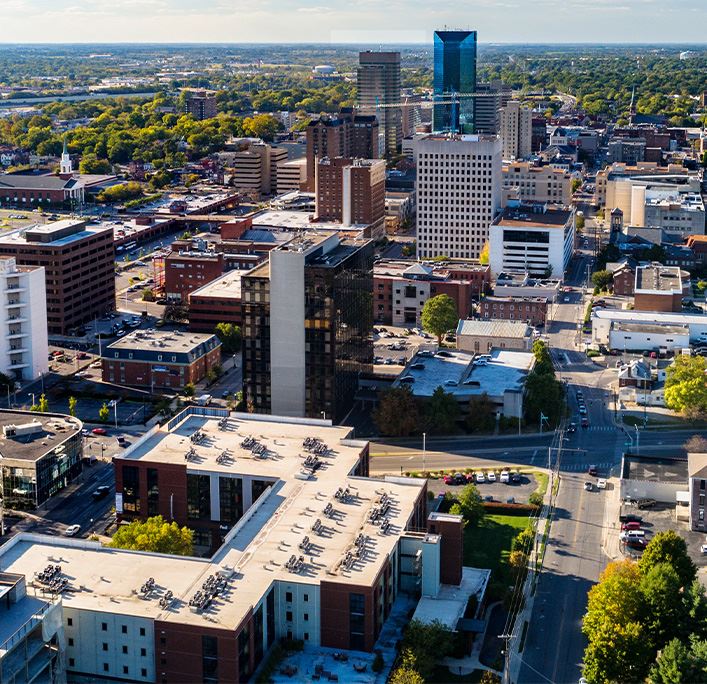 Experience. Trust. Results.
Our Awards & Accolades You've Come to the Right Place
Hope In A Dark Time

We will take the weight off your shoulders and help you stand up for what's right.

We Are Known for Our Ability to Win

When you find yourself on the wrong side of the law, that's the kind of help you need in your corner.

We Give It To You Straight

You deserve to make decisions based on facts, and that's what you'll get from us. Hear From Our Clients
Reviews & Testimonials
"Superb Attorney-At-Law is what they should have called him"

Excellent customer care qualities, in addition to that he was able to resolve my legal issues with minimal supervision or additional requirements. Superb Attorney-At-Law is what they should have called him.

- Marqus Wright

"I have nothing but a good things to say about his dedication and fast response"

Jay Oakley worked on my father's case and I have nothing but a good things to say about his dedication and fast response on my father's case, I highly recommend him.

- Miriam Martinez

"His office staff is the best ever. They treated me so nicely and never pressured me about anything"

Jay is the best at helping and listening to his clients. He always kept me informed on what was happening with my case. His office staff is the best ever. They treated me so nicely and never pressured me about anything. Highly recommended.

- Kim Osborne

"He's thorough and prompt and knows the law"

In my experience the court system can intimidate and Jay Oakley has made me feel more confident that my current case can be handled. He's thorough and prompt and knows the law. Also a friendly receptionist. Thanks Jay!

- Kelley Jo Taylor
Personal Injury Cases in Kentucky
We put the same amount of time, effort, and dedication into representing clients who have sustained serious injuries due to the negligence or wrongdoing of others as we do for our criminal defense clients. In the aftermath of such injuries, you may have little time or ability to focus on the legal aspects of your case. This is a time to concentrate on your recovery and put your life back on track.
We can take the burden of your personal injury claim from your shoulders and handle all aspects of the legal process to seek maximized compensation for the damages and losses you have suffered.
Why Trust Us?

You are represented by a lawyer who cares about you

At Oakley & Oakley, LLC, our clients are more than numbers on a case file. We see our clients for who they are – people who have made a mistake or been falsely accused of a crime. We know that your life has been thrown into turmoil and that it could stay that way for a long time without the right team by your side.

You deserve every opportunity to defend yourself and prevent a criminal charge from turning into a conviction. A simple mistake or understanding should not define who you are or dictate how your life unfolds. You have a future ahead of you and we are here to help you preserve it.

That's why we strive to treat every client with the utmost respect and give you our best effort. We tenaciously fight to secure the best possible outcome in every case.

You work with a respected and successful trial lawyer

Experience matters when your future is on the line. At Oakley & Oakley, LLC, we have been standing up for the accused in Lexington and Fayette County for years, handling the most complex criminal cases at both the state and federal levels. We have successfully defended clients before the Kentucky Supreme Court, US District Court, as well as the US Court of Appeals for the 6th Circuit.

This means we are intimately familiar with the laws and procedures that will affect your criminal case. Attorney Jay Oakley is well-known and respected in courts in and around Fayette County. This means he knows the prosecutors who will seek to put you behind bars and has a rapport with the judges who will hold your fate in their hands.

Extensive daily experience and legal insight can be a huge asset in fighting criminal charges.

We put legal experts to work on your side

In preparing its case, the government will seek the help of local experts. For more than a decade, we have seen first-hand the impact expert testimony can have on a case. If prosecutors have experts working to build a criminal case against you, we will spare no expense in bringing in specialists and professionals on your behalf.

That might mean relying on an accident reconstructionist or forensic specialist during an investigation or a medical professional or appraiser evaluating evidence. Where the other side has experts working a certain angle, we will have one to match to level the playing field.

We challenge all state evidence

Prosecutors may try to scare you into accepting a plea bargain with claims of evidence supporting the charges against you. They may very well have evidence. However, the focus should be on whether that evidence is usable in a court of law. If the evidence has been obtained in a violation of your rights – no matter how small – it cannot be used against you.

Thus, we will conduct an exhaustive examination of the state's evidence. We will pick apart the process of how that evidence was first identified and how it came to be in the state's possession. We can track the chain of custody to find potential flaws. If we find that evidence was seized illegally or that your 4th Amendment rights were infringed upon, we will ask a judge to throw it out. Without evidence, the government may have no choice but to dismiss the charges against you.

We determine if your arrest was lawful

State or federal law enforcement cannot stop you or place you under arrest for no reason. They can only do so with reasonable suspicion or probable cause. If they lack these, the arrest is not legitimate.

We will dig deep and analyze the circumstances leading up to and surrounding your arrest. We will listen closely to your side of the story, interview witnesses, review police reports, and scrutinize all available evidence. We will also do a deep dive into the arresting officer's history for the possibility of making unlawful arrests. If a mistake was made, we will waste no time in bringing it to the court's attention. Charges filed based on unlawful arrests cannot stand.