Lexington Money Laundering Defense Lawyer
Lexington Money Laundering Defense Lawyer
Are you under investigation for –or have you been charged with – money laundering in Lexington, Kentucky? You may be facing severe penalties, including years in prison, hefty fines and the loss of a professional license. Do not assume that because you were involved in a nonviolent, white collar crime, the penalties will be light. At Oakley & Oakley, LLC, I have the experience necessary to craft a strong defense and achieve the best possible results for your case. My name is Jay Oakley. Contact my Lexington law offices to discuss your legal rights today. Your first case evaluation is free.
How I Can Help If You Have Been Charged With Money Laundering
Oakley & Oakley, LLC, has been providing representation to clients accused of money laundering and related criminal cases in Fayette County and throughout Kentucky since 2017. I have nearly 20 years of experience defending clients in state and federal criminal cases. I also have a good rapport with local prosecutors and judges, and I am known for my commitment and advocacy. Do not risk your entire future by hiring an underqualified, inexperienced lawyer. I can help you build a strong defense and undermine the government's case against you.
Do You Need To Call A Lawyer If You Haven't Been Charged With A Crime Yet?
You do not need to be charged to begin your defense. If you know or suspect that you're being investigated by the federal government or already are facing money laundering charges, time is critical. There may be things you can do now to prevent indictment or asset freezing. Signs you may be under investigation include:
Your boss is under investigation.
Your business receives a subpoena.
The feds contact you directly and notify you that you are the target of an investigation.
You notice you're being followed/surveilled.
You're served with a search warrant.
Call my law firm immediately, and I will promptly arrange a meeting to discuss your situation, legal rights and available options. Although your future is uncertain, you have rights and choices. Speaking with a knowledgeable Kentucky criminal defense attorney about what to do at the beginning of your case may be one of the most important actions you take. If you hire me, I will do everything I can to protect your future, keep you out of jail and achieve the best possible result for your case.
What Is Money Laundering?
Black's Law Dictionary defines money laundering as "the act of transferring illegally obtained money through legitimate people or accounts so that its original source cannot be traced." Have you seen the popular shows, "The Sopranos," "Breaking Bad" or "Narcos"? All these shows – and many others – portray organized crime endeavors and money laundering. Money laundering has been a central part of small- and large-screen Hollywood storylines, frequently as part of larger plots in which organized crimes lead to large sums of money. Although many liberties are taken, one thing that Hollywood does portray accurately is the need to clean the "dirty" money that comes in. One of the problems with any largely profitable crime is figuring out what to do with the profits. When money can easily be traced to a criminal scheme, the scheme is extremely vulnerable to being uncovered. In some cases, the coverup of the financial part of the crime – the money laundering – is the most interesting part of a story. However, what we see in Hollywood is not representative of real life. While it is entertaining to watch law enforcement interviews, you should always decline interrogation and politely but firmly request to speak with a lawyer.
Questions to Ask a Criminal Defense Lawyer During a Free Consultation

When you need to hire a criminal defense lawyer to represent you, it can be challenging to know what you are looking for. Obviously, you want your lawyer to be experienced, attentive, and personable. After all, who you hire matters. That is why it is so important you are prepared when you meet with an attorney for a free consultation. Knowing which questions to ask and what answers to look for can help you weed out the lawyers who might not be a good fit and zero in on the attorneys who will do an excellent job defending you. But many people who are in search of a lawyer are doing so for the first time. They have never been arrested or summoned to a courtroom before. Knowing where to even begin can be stressful in and of itself. To help you navigate the challenging process of hiring the right lawyer, here are several questions you might want to ask during a free consultation.

How Your Criminal History Could Affect Your Current Case

Your prior brushes with the law can have an enormous influence on your life. Once you pay your fines or serve jail time, you will likely have to face the additional collateral consequences of your conviction. Having a criminal conviction can prevent you from getting desirable jobs and living where you would like. What's worse, your criminal history can influence a prosecutor's decisions about new charges and can result in harsher punishments for subsequent convictions. If you have legal questions about a current criminal case, seek the advice of an experienced criminal defense attorney immediately.

What is a Criminal Defense Attorney and When do You Need One?

A criminal defense attorney represents individuals who are under investigation for criminal activity. They represent clients who might be witnesses in a criminal case. They also represent individuals charged with crimes.

If you or a family member has been arrested or is dealing with a criminal law matter, it is wise to consult a criminal defense lawyer as soon as possible.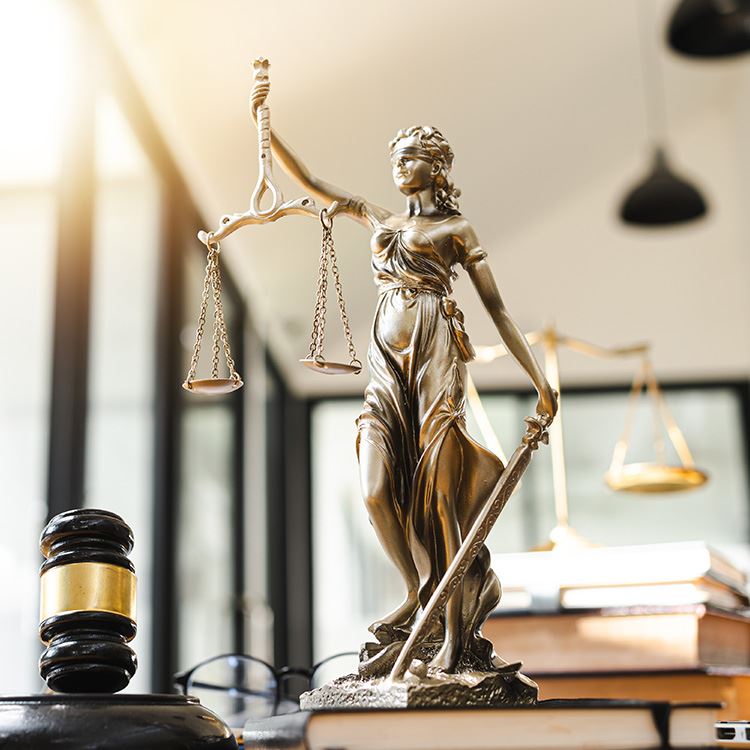 Underlying Crime Equals Predicate Offense
The underlying crime is known as the "predicate offense." Crimes like drug trafficking, illegal gambling, kidnapping, prostitution and human trafficking can generate large sums of cash. This income obtained illegally may need to be "laundered" so as not to be traced to its source. There are dozens of predicate offenses that can lead to money laundering, including:
Bribery, sports bribery, corruption, counterfeiting and cybercrime
Drug trafficking and other drug crimes
Embezzlement and embezzlement of union funds
Human trafficking, migrant smuggling, kidnapping and hostage-taking
Insider trading, money laundering and tax evasion
Interstate transportation of stolen property
Health care fraud, mail fraud, mortgage fraud and obstruction of justice
Murder for hire, robbery and theft, piracy, identity theft and wire fraud
Terrorism, theft from interstate shipments and counterfeit goods trafficking
In many cases, the penalties for money laundering are more severe than those for the predicate offense. Someone accused of money laundering may or may not be part of the predicate offense, and a money laundering transaction can be informal and unrelated to an organized scheme. For example, if your friend robbed a bank and you offered to allow them to put a duffel bag of cash in your attic for safekeeping, the act of handing cash over to you could continue a qualifying transaction to launder money.