Lexington Personal Injury Lawyer
Aggressively Pursuing Justice for the Injured in Central Kentucky
Any injury can change your life in an instant. One moment you are going about your normal day and then you are in the hospital with serious injuries and mounting medical bills. You could be facing days, weeks, months, or even longer dealing with pain, discomfort, and a long recovery, all while unable to work. This can cause mental and financial stress added to your physical condition.
At Oakley & Oakley, LLC, we know how devastating an injury can be. We have been helping injured clients and their families in claims and lawsuits since 2006. We also know that the wrongdoer responsible for causing your injury should be held accountable for the damages they have caused.
In Kentucky, you may be entitled to financial compensation to help you pay for your current and future medical expenses, lost wages, pain and suffering, and other damages. We can help you navigate the legal system and fight for the compensation you deserve.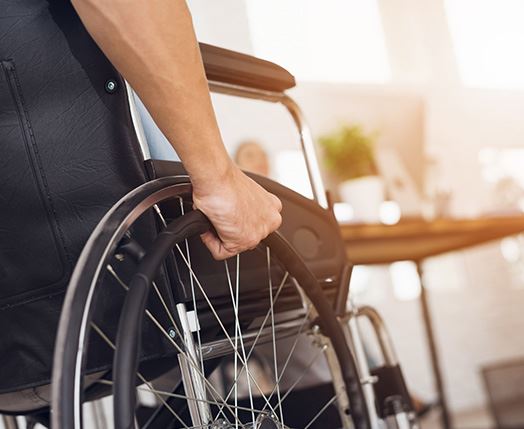 Our Personal Injury Services
How We Can Help You
Our Personal Injury Practice
Personal injuries can occur in many ways. However, all are based on negligence or wrongdoing on the part of another person, group, or entity. In these cases, these other parties owed you a duty of care which was then breached, leading to your injuries. The elements of this must be backed up with evidence, such as police reports, medical reports, photographs, surveillance footage, witness testimony, and any other documentation that proves negligence and fault.
For example, a drunk driver who causes a traffic collision in which you are injured can not only face criminal charges but be civilly held responsible for your losses and damages through your injury claim. This is a separate legal action that generally leads to negotiations with the other party and/or their insurer for a settlement. Where this fails or is not in your best interests, the claim can be litigated in court.
Injury accidents can occur at home, at work, or in public. Our firm has established a reputation as an aggressive personal injury as well as a workers' compensation firm for clients throughout Lexington.
Schedule a free initial consultation with a Lexington personal injury attorney today. Call Oakley & Oakley, LLC at (859) 712-7365 or send us an email via our Contact Page. Hablamos español.
Damages in Personal Injury Cases
The damages that you may be entitled to in personal injury cases will depend on the facts of the case, including the extent of your injuries and their impact on your life.
These damages can include:
Past and future predicted medical expenses
Lost income/wages
Pain and suffering
Emotional distress
Property damage
Out-of-pocket expenses related to your injuries
Medical expenses are used to pay for all of your medical bills. This includes the cost of medical care related to the injury, such as emergency room visits, surgeries, physical therapy, and ongoing medical treatment.
Lost wages are used to pay for any wages missed, such as those you would have earned if not injured. These can include missed workdays or a temporary disability. Where injuries are catastrophic, you may be eligible for your loss of earning capacity due to permanent disability, such as traumatic brain injury, severe burns, amputation, or spinal cord damage. Catastrophic injury compensation can also include home care assistance, home or vehicle renovations to accommodate a permanent disability, and more.
Pain and suffering are used to pay for these physical and emotional elements of what you have endured as a result of the injury.
In some cases, punitive damages may be awarded to punish wrongdoers for their reckless or malicious behavior.
Why You Need a Personal Injury Lawyer
Most injury claims involve dealing with the at-fault party's insurer. These well-funded insurance companies may seem friendly, but their main objective is to keep payouts as low as possible. This often results in tactics used against vulnerable injury victims, such as pressuring you to close your case quickly with a lowball settlement offer or giving you the runaround for weeks or months after filing your claim.
These companies are more apt to provide fair settlements when you have a respected trial lawyer on your side. With Oakley & Oakley, LLC representing you, they know that they cannot take advantage of your lack of knowledge and the stress you are under at this critical time.
You have enough to deal with in the aftermath of an injury accident. Give yourself time to heal and peace of mind by putting our respected firm on your case. Contact us today.