Lexington Felony Dui Lawyer
Lexington Felony DUI Lawyer
Were you recently arrested on a felony drunk driving charge in Lexington, Kentucky? If so, you need to take immediate steps to make it as challenging as possible for the prosecutor to convict you and send you to prison. You can begin by contacting me, the skilled Lexington felony driving under the influence (DUI) lawyer at Oakley & Oakley, LLC.
Why You Should Hire Oakley & Oakley, LLC, After A Felony DUI Arrest
I am attorney Jay Oakley, and hiring me is a great way to safeguard your freedom and your driving privileges when faced with a felony DUI charge in Kentucky. I can assist you with your case in many ways, including:
Helping you understand how the Kentucky justice system functions
Looking for evidence that may convince a judge to dismiss your case
Providing you with straightforward answers to your legal questions
Working night and day to secure your release from police custody
Consulting with medical experts about the results of your blood alcohol content (BAC) tests
Researching and devising a customized defense strategy for your case
Standing up for your rights as a citizen of the United States
Providing you with astute legal advice at every stage of your case
Thoroughly investigating the events that led to your arrest
Taking care of the administrative side of your felony DUI case
Working out a plea deal with the prosecuting attorney
Presenting evidence and arguing on your behalf in court, if necessary
Would you like me to help you fight back against your felony DUI charge? If so, please contact me today to schedule a free initial consultation at my Lexington law office. I know how to secure favorable verdicts in cases like yours, and I am ready to go to battle for you.
Understanding The Drunk Driving Laws In The State of Kentucky
Section 189A.010 of the Kentucky Revised Code explains that residents of the Bluegrass State must not "operate or be in physical control of a motor vehicle" while they:
Are under the influence of alcohol
Have a BAC that is higher than .08%
Are under the age of 21 and have a BAC that is higher than .02%
Are under the influence of a controlled substance
To ascertain whether a suspect is driving while under the influence of alcohol, law enforcement officers in the state of Kentucky may use:
A field sobriety test
A breath test
A blood test
A urine test
According to Kentucky criminal law, a police officer must administer these tests within two hours of the "cessation of operation or physical control of a motor vehicle." Tests conducted after this deadline passes are generally inadmissible in court.
What is Probable Cause?

Probable cause is a legal term that is often misunderstood. Law enforcement must have probable cause to believe you committed a crime before they search or arrest someone.

Probable cause is a particular and reasonable belief that an individual is:

committing a crime,
has committed a crime or
is about to commit a crime.

Do I Need a Criminal Defense Lawyer if I Shoot Someone Who Breaks Into My House?

If someone breaks into your home, the use of deadly force could be justifiable under Kentucky's self-defense laws and the Castle Doctrine. However, there are exceptions in which the use of deadly force could result in an arrest for assault, homicide, or manslaughter.

It is wise to understand your legal rights to avoid a weapons charge or murder charge, especially if you own a gun to protect yourself and your family from intruders.

Questions to Ask a Criminal Defense Lawyer During a Free Consultation

When you need to hire a criminal defense lawyer to represent you, it can be challenging to know what you are looking for. Obviously, you want your lawyer to be experienced, attentive, and personable. After all, who you hire matters. That is why it is so important you are prepared when you meet with an attorney for a free consultation. Knowing which questions to ask and what answers to look for can help you weed out the lawyers who might not be a good fit and zero in on the attorneys who will do an excellent job defending you. But many people who are in search of a lawyer are doing so for the first time. They have never been arrested or summoned to a courtroom before. Knowing where to even begin can be stressful in and of itself. To help you navigate the challenging process of hiring the right lawyer, here are several questions you might want to ask during a free consultation.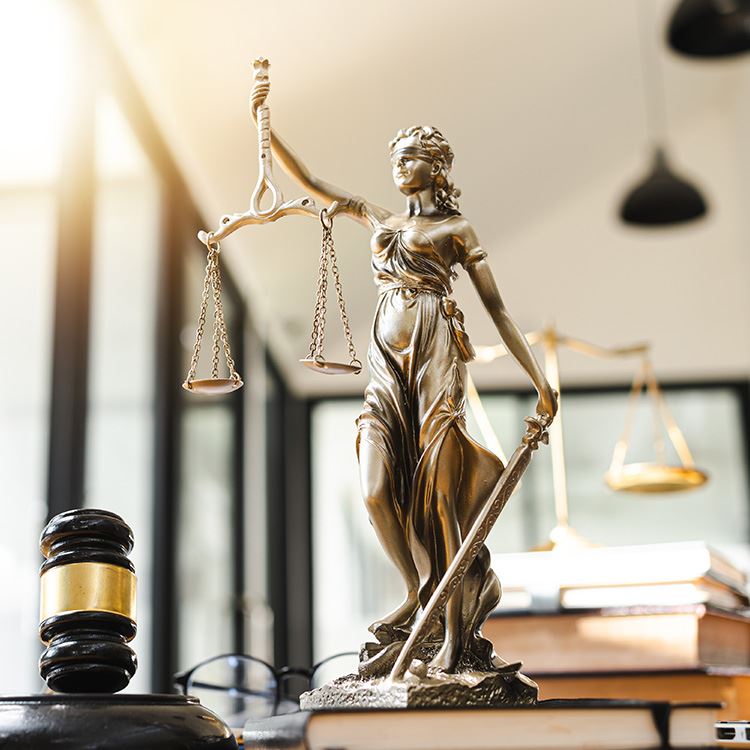 When Does A DUI Become A Felony In Kentucky?
The state of Kentucky generally classifies drunk driving as a misdemeanor offense. However, the penalties for committing this offense become much more severe with every consecutive conviction. When a driver gets their fourth DUI in 10 years, the state considers them to have committed a Class D felony. This type of offense carries the most severe criminal penalties. Have you recently been charged with a felony DUI offense in Lexington, KY? If so, please reach out to me as soon as you can. I offer free consultations, and I am always ready to help you fight back against your criminal charge.
Consequences Of A Felony DUI Conviction In Kentucky
When a Lexington resident receives their first DUI, they usually spend a few days in a Fayette County jail and lose their driver's license for six months. When an individual gets a felony DUI conviction, however, they typically face these penalties:
At least 120 days in a state prison
A driver's license suspension of five years
Mandatory admission to a one-year alcohol abuse course
Lexington residents who go to prison for felony DUI convictions must stay there for the duration of their sentences. They may not apply for parole.