Lexington Bank Fraud Lawyer
Lexington Bank Fraud Lawyer
Skilled Legal Representation for Bank Fraud Charges in Kentucky
At Oakley & Oakley, we understand the severe consequences that bank fraud charges can have on individuals and businesses alike. Our experienced team of Lexington bank fraud lawyers is dedicated to providing aggressive and strategic defense representation to clients facing bank fraud allegations. Our extensive knowledge of Kentucky state laws and federal regulations makes us well-equipped to handle even the most complex bank fraud cases.
---
Call Oakley & Oakley today at (859) 712-7365 or contact us online to schedule a meeting with our bank fraud attorney in Lexington!
---
What is Bank Fraud?
Bank fraud is the deliberate act of engaging in deceptive or fraudulent activities to obtain money, assets, or property owned or held by a financial institution. These fraudulent activities can take various forms, such as:
Check Fraud: Writing or altering checks intending to deceive the bank or account holder.
Identity Theft: Using someone else's personal information, such as their Social Security number or bank account details, to conduct fraudulent transactions.
Forgery: Creating or altering documents, signatures, or other records to deceive a financial institution.
Credit Card Fraud: Illegally obtaining and using another person's credit card information for unauthorized transactions.
Mortgage Fraud: Providing false information or documents during a mortgage application or loan process to secure funds fraudulently.
Bank fraud cases are often complex and require a thorough investigation of financial records, transactions, and evidence. Our Lexington bank fraud lawyers possess the necessary expertise to analyze the intricate details of your case and build a strong defense strategy.
What are the Penalties for Bank Fraud in Kentucky?
In Kentucky, bank fraud is considered a serious offense with severe penalties. The potential consequences individuals may face if convicted of bank fraud include:
Criminal Charges: Bank fraud is typically charged as a federal offense, and individuals found guilty may face significant fines and imprisonment.
Restitution: Courts may order convicted individuals to repay any financial losses suffered by the victims due to the fraud.
Civil Penalties: In addition to criminal charges, individuals may also face civil lawsuits seeking damages for the financial losses caused by their fraudulent activities.
Permanent Criminal Record: A conviction for bank fraud can have long-lasting consequences, affecting employment opportunities, professional licenses, and personal reputation.
The severity of the penalties depends on various factors, including the nature and extent of the fraud, the amount of money involved, the number of victims, and the defendant's criminal history. Our skilled Lexington bank fraud lawyers will thoroughly assess your case to determine the potential consequences you may face and will work tirelessly to minimize or dismiss the charges against you.
Defenses Against Bank Fraud Charges
When facing bank fraud charges, it is crucial to have a strong defense strategy tailored to the specific circumstances of your case. Our experienced Lexington bank fraud lawyers will diligently investigate the evidence, analyze the prosecution's case, and develop an effective defense strategy. Some potential defenses against bank fraud charges may include the following:
Lack of Intent: Demonstrating that there was no intention or knowledge of engaging in fraudulent activities.
Insufficient Evidence: Challenging the prosecution's evidence and raising doubts about the sufficiency or authenticity of the evidence presented.
Mistaken Identity: Providing evidence that you were not involved in the fraudulent activities and that you were mistakenly identified as the perpetrator.
Violation of Rights: Asserting that law enforcement officers violated your constitutional rights during the investigation or arrest may lead to excluding certain evidence.
Our dedicated team of Lexington bank fraud lawyers will vigorously advocate for your rights throughout the legal process, ensuring that your defense is robust and comprehensive.
Questions to Ask a Criminal Defense Lawyer During a Free Consultation

When you need to hire a criminal defense lawyer to represent you, it can be challenging to know what you are looking for. Obviously, you want your lawyer to be experienced, attentive, and personable. After all, who you hire matters. That is why it is so important you are prepared when you meet with an attorney for a free consultation. Knowing which questions to ask and what answers to look for can help you weed out the lawyers who might not be a good fit and zero in on the attorneys who will do an excellent job defending you. But many people who are in search of a lawyer are doing so for the first time. They have never been arrested or summoned to a courtroom before. Knowing where to even begin can be stressful in and of itself. To help you navigate the challenging process of hiring the right lawyer, here are several questions you might want to ask during a free consultation.

What is Probable Cause?

Probable cause is a legal term that is often misunderstood. Law enforcement must have probable cause to believe you committed a crime before they search or arrest someone.

Probable cause is a particular and reasonable belief that an individual is:

committing a crime,
has committed a crime or
is about to commit a crime.

What is a Criminal Defense Attorney and When do You Need One?

A criminal defense attorney represents individuals who are under investigation for criminal activity. They represent clients who might be witnesses in a criminal case. They also represent individuals charged with crimes.

If you or a family member has been arrested or is dealing with a criminal law matter, it is wise to consult a criminal defense lawyer as soon as possible.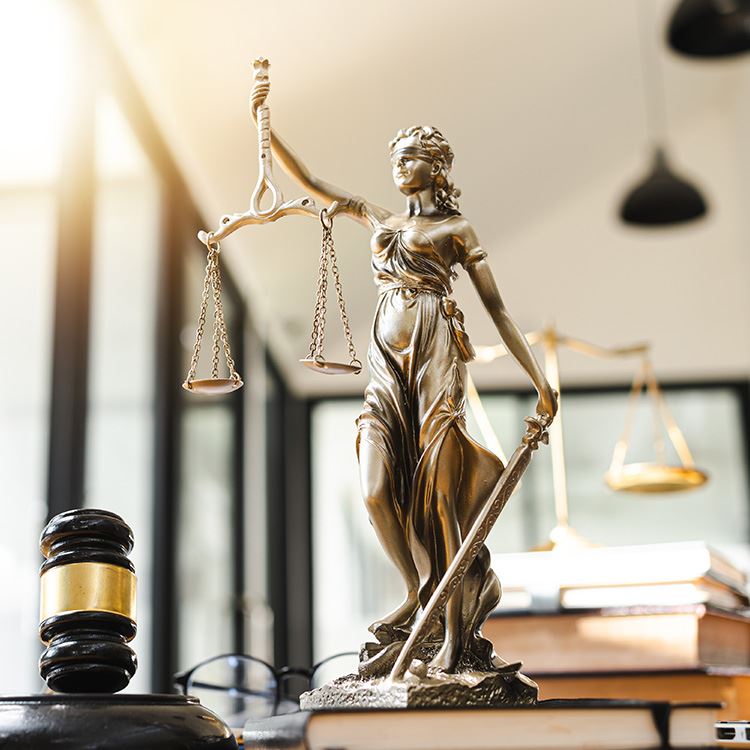 Contact Our Lexington Bank Fraud Attorney Today
Bank fraud charges can have devastating consequences, jeopardizing your personal and professional life. At Oakley & Oakley, our experienced Lexington bank fraud lawyers are committed to providing top-notch legal representation, protecting your rights, and helping you navigate the complexities of the legal system. Our knowledgeable attorneys will assess your case, explain your legal options, and work tirelessly to achieve your best possible outcome.
---
Contact Oakley & Oakley today to schedule a FREE consultation with our bank fraud lawyer in Lexington!
---