Lexington Healthcare Fraud Lawyer
Lexington Health Care Fraud Lawyer
Have you been notified of an insurance audit or accused of health care fraud? At Oakley & Oakley, LLC, I can help you defend your rights and future. Contact me, attorney Jay Oakley, today at to schedule a free case review. If you are a health care provider, a conviction for health care fraud can prevent you from using your license permanently. This is a serious offense, and a conviction can result in severe penalties, including lengthy imprisonment and substantial fines. I pride myself on finding solutions to my clients' problems. When I am representing health care providers, I do everything possible to keep their licenses intact and untouched. I offer a free consultation to discuss your case and explain your legal rights and options.
How I Can Help If You Are Facing Health Care Fraud Charges In Lexington, Kentucky
Health care fraud defense is highly specific, and many criminal defense lawyers do not regularly work in this area. Because they don't understand this area of law, they may encourage clients to accept a plea when, in fact, they are not guilty. Choosing a lawyer to represent you who understands the legal charges is not only important, but it is also necessary. When you hire me, a federal crimes attorney at Oakley & Oakley, LLC, I understand that everything is at stake and will take your legal matter seriously. I am attorney Jay Oakley, and I will explore every available avenue to get your case dismissed, have evidence excluded or suppressed, or negotiate reduced charges. I will also prepare your case for trial so that I can argue your case in front of a judge or jury, if necessary. I represent all types of licensed medical professionals, including:
Doctors
Chiropractors
Dentists
Mental health professionals/therapists
Nurses and nurse practitioners
Pain management specialists
Pharmacists
Other licensed health care professionals.
Federal investigations are complex matters, especially when multiple agencies are involved. When you hire me, I will work with experts – including former FBI agents, private investigators, medical billing and coding experts, medical experts and compliance officers – to establish proof that either medical services were necessary or that fraud was not committed. I represent clients across Lexington and throughout Fayette County – call me to get started with a free health care fraud defense evaluation today.
What Is Health Care Fraud?
According to the National Conference of State Legislatures, health care fraud costs insurers between $70 billion and $234 billion every year. Getting accurate figures is impossible, because not all fraud is discovered and not all claims turn out to be fraudulent. However, any allegations of health care fraud are taken very seriously. Agencies can take many different types of actions against health care practices, all with significant penalties and consequences, even being required to pay the government's legal fees. In the United States, there are four laws most commonly used to charge people with health care fraud. These are:
Criminal Health Care Fraud Statute: This comprises two statutes (18 U.S.C. §1347 and §1349), health care fraud and conspiracy to commit health care fraud, that make it illegal for medical care providers to defraud or knowingly make false claims against a health care benefit program.
The False Claims Act: This is an act designed to help taxpayers recover money that has been stolen from the federal government, and it is often used to guard against fraudulent Medicare claims. In 2015 alone, the Justice Department recovered $3.5 billion in settlements and judgments under the False Claims Act, including $1.9 billion from companies and individuals in the health care industry (federal losses alone).
The Stark Law: The Stark Law (Stark Amendment to Omnibus Budget Reconciliation Act of 1989) is a law that applies to physician referrals to entities in which they have financial interests.
Anti-Kickback Statutes: These statutes – 42 U.S.C. § 1320a-7b(b) – make it illegal for physicians and other health care providers to swap goods or services for business opportunities under insurance providers. This type of "cash for patients" fraud can occur even if patients need service and the care they receive is of good quality.
It is possible that you could be charged with other white collar crime charges as well as health care fraud charges brought later. If you work closely with other health care providers and they have been charged with any health care fraud, you may benefit from speaking to legal counsel.
What is a Criminal Defense Attorney and When do You Need One?

A criminal defense attorney represents individuals who are under investigation for criminal activity. They represent clients who might be witnesses in a criminal case. They also represent individuals charged with crimes.

If you or a family member has been arrested or is dealing with a criminal law matter, it is wise to consult a criminal defense lawyer as soon as possible.

Do I Need a Criminal Defense Lawyer if I Shoot Someone Who Breaks Into My House?

If someone breaks into your home, the use of deadly force could be justifiable under Kentucky's self-defense laws and the Castle Doctrine. However, there are exceptions in which the use of deadly force could result in an arrest for assault, homicide, or manslaughter.

It is wise to understand your legal rights to avoid a weapons charge or murder charge, especially if you own a gun to protect yourself and your family from intruders.

How Your Criminal History Could Affect Your Current Case

Your prior brushes with the law can have an enormous influence on your life. Once you pay your fines or serve jail time, you will likely have to face the additional collateral consequences of your conviction. Having a criminal conviction can prevent you from getting desirable jobs and living where you would like. What's worse, your criminal history can influence a prosecutor's decisions about new charges and can result in harsher punishments for subsequent convictions. If you have legal questions about a current criminal case, seek the advice of an experienced criminal defense attorney immediately.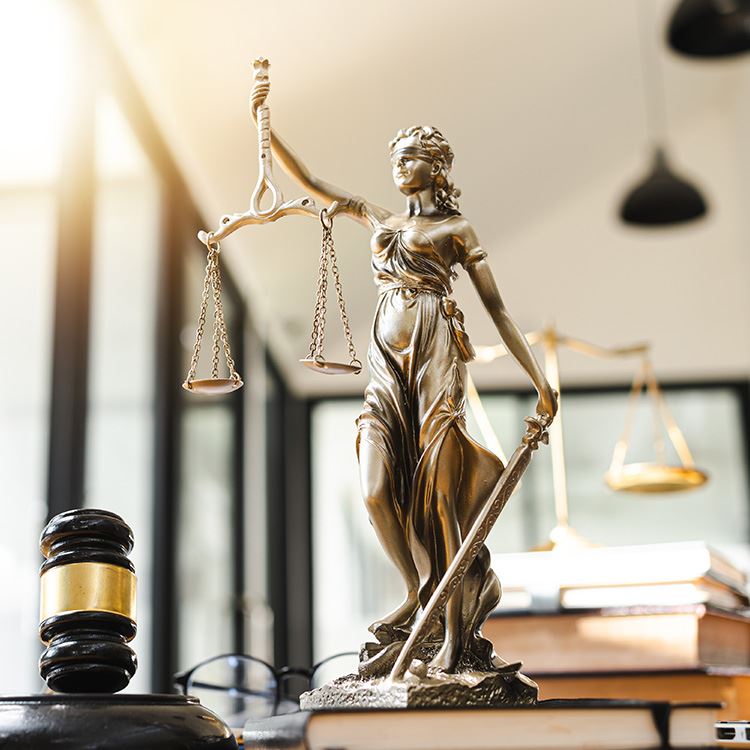 How Do I Know If I'm Being Investigated For Health Care Fraud?
Health care fraud investigations can take different shapes. Sometimes, an indictment may be unsealed simultaneously with the execution of a search warrant, and you will have no notice. If you receive any of the following, you need counsel immediately:
Increased audits and record requests by Medicare, Medicaid and commercial insurance companies
Suspension from Medicare based on allegations of fraud (credible or suspected)
Civil investigative demand (CID)
Search warrant
Grand jury target letter
Grand jury subject letter
Grand jury subpoena
Grand jury witness letter (witnesses often turn into subjects without legal counsel)
The FBI is the primary agency for investigating and exposing health care fraud. The agency may form "investigative partnerships" with other agencies, including:
U.S. Department of Health and Human Services-Office of Inspector General (HHS-OIG)
Food and Drug Administration (FDA)
Drug Enforcement Administration (DEA)
Defense Criminal Investigative Service (DCIS)
Office of Personnel Management-Office of Inspector General (OPM-OIG)
Internal Revenue Service-Criminal Investigation (IRS-CI).
Local law enforcement agencies.
If you receive notice of investigation in a civil action or administrative action, you should also prepare for a criminal investigation. The sooner you have representation, the sooner they can begin taking steps to protect you. If your office is raided, your phone and computer may be taken away, and you may feel that you have no choice but to talk to investigators. Always remain calm, and remember: Agents cannot force people to speak.