Lexington Rico Charges Lawyer
Lexington RICO Charges Lawyer
Are you facing federal racketeering charges in Lexington, Kentucky? A targeted, aggressive defense is the only way to protect yourself from harsh penalties. I am Jay Oakley, the experienced RICO charges lawyer at Oakley & Oakley, LLC, and I can help you fight to protect your future and your freedom. I've fought tirelessly to protect the rights of clients accused of state and federal crimes. Prosecutors know that facing off against me in the courtroom won't be easy – and I'll use my reputation to your advantage. No reputable lawyer can guarantee a positive outcome. But I can guarantee that you'll greatly increase your chances of success with me by your side. Ready to learn more? Call my law offices in Lexington to schedule a free consultation today.
How Can I Help If You Were Arrested On RICO Charges In Lexington, Kentucky?
A Lexington Racketeer Influenced and Corrupt Organizations (RICO) Act conviction can change your life forever – and your defense attorney's experience can make or break your case. At Oakley & Oakley, LLC, I've been handling complex cases like yours in Lexington for over 15 years. My goal is to undermine the prosecution's case in any way I can. I'll make it as difficult as possible for the government to convict. How? When you hire me to protect your rights, I will:
Conduct my own comprehensive investigation into your case
Identify every available piece of evidence in your case
Examine the evidence and how it was obtained to identify any constitutional violations
Move to have illegally obtained evidence thrown out
Negotiate with prosecutors to get the best deal possible in your case
Without strong evidence, prosecutors will have no choice but to dismiss your case or reduce the charges against you. If you're facing RICO charges, it's critical to hire an experienced Lexington criminal defense attorney immediately. It's never too early to call my law firm for help – I can make a difference, even if you only believe that you're under investigation.
Overview Of RICO Charges In Kentucky
The RICO Act is a federal law designed to curb criminal activities that are committed through organizations. Under Kentucky law, it is illegal to use any type of business or organization to commit criminal acts. Prior to the enactment of RICO, people in the top tiers of criminal organizations rarely faced criminal charges. That's because they would direct others in the lower tiers to actually commit the criminal offenses. It was those lower-tier individuals who would ultimately be subject to punishment at the criminal level. RICO was enacted to prevent organized crime groups from taking over businesses for criminal activities.
What Is A Racketeering Activity?
Under the federal RICO statute, 18 U.S.C § 1961, a racketeering activity is defined to include any act or threat punishable under state law by more than one year in prison. The racketeering law covers a wide variety of criminal offenses for financial gain. Both white collar crimes and violent crimes can form the basis for a RICO charge, including offenses like:
Murder, robbery and kidnapping
Arson
Gambling
Bribery (including sports bribery) and extortion
Dealing in obscene matter and prostitution
Dealing in a controlled substance or listed chemical
Counterfeiting and money laundering
Fraud, securities fraud and wire fraud
Obstruction and witness tampering
Terrorism
RICO makes it illegal for any person to use income from racketeering activity to establish or operate an enterprise engaged in interstate or foreign commerce. An individual can also be charged under RICO if both of the following are true:
The person is employed by or associated with any enterprise that is engaged in – or involved with activities of which affect – interstate or foreign commerce.
The person conducts or participates in the conduct of the enterprise's affairs through a pattern of racketeering activity or collection of unlawful debt.
The term "enterprise" includes far more than organizations like the Mafia or drug cartels. The law defines the term broadly to include individuals, partnerships, corporations, associations and groups of people that don't form legal entities. In other words, seemingly legitimate businesses can also face RICO charges.
What is Probable Cause?

Probable cause is a legal term that is often misunderstood. Law enforcement must have probable cause to believe you committed a crime before they search or arrest someone.

Probable cause is a particular and reasonable belief that an individual is:

committing a crime,
has committed a crime or
is about to commit a crime.

How Your Criminal History Could Affect Your Current Case

Your prior brushes with the law can have an enormous influence on your life. Once you pay your fines or serve jail time, you will likely have to face the additional collateral consequences of your conviction. Having a criminal conviction can prevent you from getting desirable jobs and living where you would like. What's worse, your criminal history can influence a prosecutor's decisions about new charges and can result in harsher punishments for subsequent convictions. If you have legal questions about a current criminal case, seek the advice of an experienced criminal defense attorney immediately.

How to Know if You Hired a Good or Bad Criminal Defense Attorney

If you are accused of a crime or you are under investigation for a crime, you have the right to legal counsel. It does not matter whether you face drug crime charges, DUI charges, or weapons charges. The United States Constitution guarantees you the right to consult with a criminal defense lawyer. Never give up or waive your right to counsel when facing criminal charges in Kentucky. Always exercise your right to consult with a lawyer before answering questions or giving the police a statement.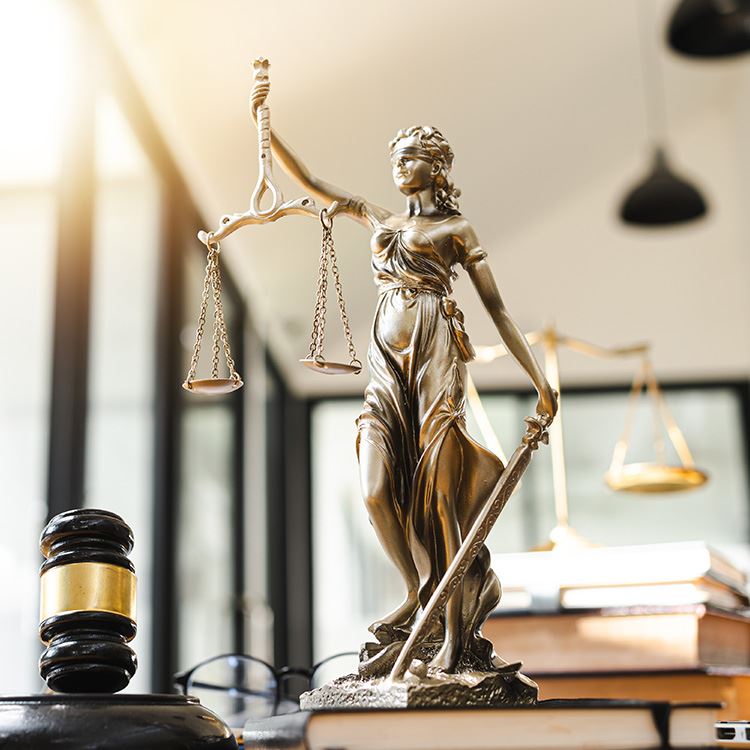 Who Can Be Convicted Under RICO?
Any person who participates in the entity can face RICO charges. That includes both the leaders of the organization and members in the lower tiers. However, to get a conviction, the prosecution must prove that the person knew about the criminal activities. To convict anyone on RICO charges, the government must prove the following elements of a RICO crime:
An enterprise was involved.
The enterprise was involved in interstate commerce.
The person was somehow associated with or employed by the enterprise.
The person conducted or participated in a pattern of racketeering activity through the enterprise.
The government has to prove that at least two racketeering activities were conducted through the enterprise within a 10-year period.
What Are The Penalties For RICO Charges In Lexington?
Both state and federal RICO charges generally aim to punish individuals for committing a large number of crimes. Because of this, the penalties upon conviction can be particularly severe. Conviction carries with it up to 20 years in prison – whether in a federal or Kentucky state prison. If convicted on even a single RICO charge, you could also face forfeiture of:
The business or organization used to facilitate the criminal activity
Personal holdings
Any funds accumulated from carrying on the criminal activity
District courts also have authority to issue a restraining order that prohibits you from operating the business while your RICO charges are pending. The court could also issue a lien and forfeiture order that allows the United States government to seize your assets before you're even convicted.