Lexington Mail Fraud Lawyer
Lexington Mail Fraud Lawyer
Have you been arrested for mail fraud in Lexington, Kentucky? While mail fraud is considered a nonviolent white collar crime, the penalties can still be harsh. You deserve a strong legal defense to fight the charge you are facing, and at Oakley & Oakley, LLC, I am here to help. My name is Jay Oakley, and I have represented clients in Fayette County facing fraud charges for nearly 20 years. Call my law firm today for a free case review. I can help you explore your defense options.
How I Can Help If You're Arrested For Mail Fraud In Lexington
When you are charged with mail fraud, you are facing a serious federal offense. Federal crimes are tried in federal courts, not state courts, and they carry with them much harsher penalties and heftier fines. You will also be facing the full force of the U.S. government as it prosecutes you with nearly limitless resources. You deserve a Lexington criminal defense lawyer who has successfully defended clients in federal court. I have years of experience in federal and state courthouses defending clients accused of fraud. With me, you will get a defense lawyer who cares about you and fights for your future. If you choose me to represent you in your mail fraud case, I will:
Offer insightful legal advice and guidance on how to approach your case
Investigate whether your rights were violated
Challenge evidence against you, including whether it is valid and how it was obtained
Build a strong defense challenging that the prosecution has not proven its case against you
Work with specialists in many fields for expert testimony that levels the playing field
Contact my law firm in Lexington, Kentucky, today for a free case review with me, a passionate Lexington mail crimes lawyer who will fight for the best possible outcome for your case.
What Is Mail Fraud In Kentucky?
Fraud comes in many forms, including identity theft, credit card fraud, tax fraud and wire fraud. Originally, the federal government's mail fraud statute only applied to the use of the United States Postal Service. In 1994, it was expanded to also include commercial and private interstate carriers, such as UPS and FedEx. Mail fraud refers to fraud committed using the United States Postal Service (USPS) or a private interstate carrier. When fraud of any kind is committed using the mail, federal authorities can easily claim jurisdiction. Mail fraud may be used to commit a range of offenses or specific forms of fraud, like identity theft. If a scheme involves mailing something associated with fraud, even if the use of the mail is not essential to the offense, it can be classified as mail fraud. Over time, application of this statute has become very broad to cover all types of fraudulent and dishonest activities with only an indirect connection with the mail. Under 18 U.S. Code § 1341, mail fraud is specifically defined as a scheme or attempt to defraud to obtain property or money through false promises, representations or pretenses that involves mailing anything for the purpose of executing a scheme or artifice. There are two elements to mail fraud at the federal level:
The defendant devised or attempted to devise a scheme to defraud
The mail was used to execute or attempt to execute the scheme
Mail fraud is one of the most common federal white collar crimes. It can be very easy to prove, and the statute is very vague: "scheme to defraud" gives federal prosecutors discretion to bring mail fraud charges for almost any type of fraud scheme, including bank fraud, bribery and pyramid schemes. In fact, new federal prosecutors are even trained to accuse someone of mail fraud if they are unsure which federal statute to charge. This is why mail fraud has been called the "Stradivarius" or "Uzi" of federal prosecutors. It's even been called a "stopgap" weapon for prosecutors when behavior they want to charge has not yet been targeted by legislation. It was used before specific statutes were created for health care fraud and bank fraud. The government does not need to prove a scheme was successful, an intended victim suffered any loss or the defendant gained anything. It does not even need to prove that any item was mailed or deposited at a collection point if it can show that it was part of the scheme to mail something later. If there was a scheme to defraud involving mail in any regard, the federal government can bring a mail fraud charge. Mail fraud is very similar to wire fraud, a type of fraud that uses some form of telecommunications or the internet to commit any aspect of a fraudulent scheme. Wire fraud is a federal offense under 18 U.S. Code § 1341. Wire fraud can use the phone, text messages, emails, faxes, social media and messaging, rather than only the mail. Note that mail fraud can be charged under Kentucky law if it did not cross state lines, but there is no specific statute for fraud committed by mail. Instead, fraud would be charged under a more general fraud or theft statute in Kentucky. Mail fraud is generally charged as a federal offense, when possible.
What is a Criminal Defense Attorney and When do You Need One?

A criminal defense attorney represents individuals who are under investigation for criminal activity. They represent clients who might be witnesses in a criminal case. They also represent individuals charged with crimes.

If you or a family member has been arrested or is dealing with a criminal law matter, it is wise to consult a criminal defense lawyer as soon as possible.

What is Probable Cause?

Probable cause is a legal term that is often misunderstood. Law enforcement must have probable cause to believe you committed a crime before they search or arrest someone.

Probable cause is a particular and reasonable belief that an individual is:

committing a crime,
has committed a crime or
is about to commit a crime.

Questions to Ask a Criminal Defense Lawyer During a Free Consultation

When you need to hire a criminal defense lawyer to represent you, it can be challenging to know what you are looking for. Obviously, you want your lawyer to be experienced, attentive, and personable. After all, who you hire matters. That is why it is so important you are prepared when you meet with an attorney for a free consultation. Knowing which questions to ask and what answers to look for can help you weed out the lawyers who might not be a good fit and zero in on the attorneys who will do an excellent job defending you. But many people who are in search of a lawyer are doing so for the first time. They have never been arrested or summoned to a courtroom before. Knowing where to even begin can be stressful in and of itself. To help you navigate the challenging process of hiring the right lawyer, here are several questions you might want to ask during a free consultation.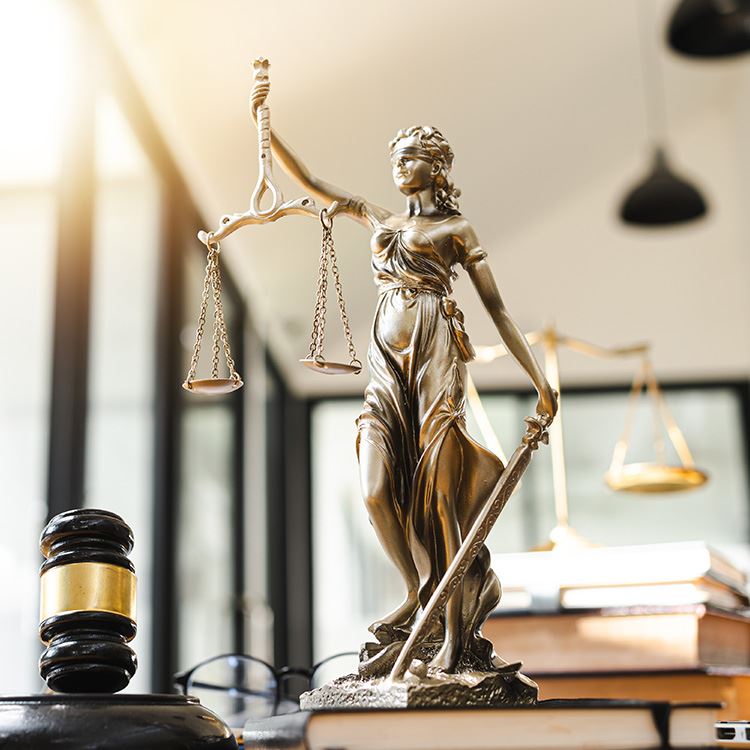 What Are The Penalties For Mail Fraud In Lexington?
A federal mail fraud offense is taken very seriously and has extremely harsh penalties. Mail fraud can be punishable by imprisonment of up to 20 years in a federal prison and a fine of up to $500,000. In cases of mail fraud involving a financial institution or federal disaster relief funds, the penalty is increased to up to 30 years in federal prison. It's important to note that mail fraud often comes with other criminal charges. You face additional penalties for these other offenses. You may even face state and federal charges. Mail fraud is a federal crime, but Lexington prosecutors can try related offenses. If you have questions about your mail fraud charge, call me today for a free consultation.
What Defenses Are Available If I'm Accused Of Mail Fraud In Lexington?
Federal prosecutors can use the vague mail fraud statute to bring federal charges, but they must still prove many elements of the case. There are several possible legal defenses to a charge of mail fraud. At Oakley & Oakley, LLC, I will investigate your case and present several defenses to hold the prosecution to its high burden of proof. Depending on the details of your case, valid defense strategies may include:
Lack of intent: The government must prove beyond a reasonable doubt that there was an intent to defraud. If you had no intent or you were unaware that you were sending fraudulent documents or property, for example, you may have a valid defense.
Entrapment: This defense claims a government representative pressured or compelled you to commit mail fraud. Entrapment is more common than many people would believe.
Lack of evidence: The prosecution has the burden of proving every element of the charge beyond a reasonable doubt. I will fight to have illegally acquired evidence suppressed and argue that the prosecution has failed to meet this burden.
Representations weren't material: I may be able to show that alleged fraudulent misrepresentations in your case were instead statements of opinion, not fact. This means that they are not material and cannot be used to prove fraud.
Constructive fraud: You may be able to avoid a conviction of mail fraud if the alleged fraud was constructive and not intentional. This may be the result of reckless conduct in a business instead of intentional fraud.
Violations of your constitutional rights: I will investigate whether the government or law enforcement illegally gathered evidence by violating your constitutional rights.
For mail fraud to be charged in federal court, an attempt to defraud must use the mail, and it must originate in one state and go across state lines. A scheme that remains within the state does not rise to the level of a federal offense. This may be an important defense when charged with federal mail fraud. Note that you may still face fraud or theft charges under Kentucky law, depending on whether your offense meets the elements of these crimes. However, unlike federal mail fraud, state fraud charges are more difficult to prove and require more specific elements of a crime.
Contact A Lexington Mail Fraud Lawyer For A Free Consultation
Mail fraud is a serious federal offense that can be punishable by decades in a federal prison. With your freedom on the line, it's important to take action quickly to defend yourself against the charges. At Oakley & Oakley, LLC, I am here to fight for you and build the strongest defense possible. Call my law office today to schedule your free case review with an aggressive Lexington mail fraud lawyer. I will put my years of experience as a federal and Kentucky criminal defense attorney to work for you.