Lexington Criminal Defense Attorney
Skilled Representation in Fayette County & Central Kentucky
Criminal investigations, arrests, and charges are stressful matters. Having to navigate the criminal justice system, whether it is at the state or federal level, is a daunting prospect. Most people have little understanding of the proceedings, their full rights, or what to expect as they move through the process. This leaves them open to mistakes and unfair treatment and the potential for injustice.
Putting a trusted attorney on your side in these situations is critical. At Oakley & Oakley, LLC, we are intimately familiar with all of the workings of the court system, with the laws upon which it operates, and how the other side works to reach its goal, which is a conviction.
To fight back, you need a legal professional whose sole job is to ensure that you have the best possible defense. Our firm is here to do just that. Backed by 17 years of experience resolving thousands of cases, we are here to aggressively pursue your best interests when accused of a crime.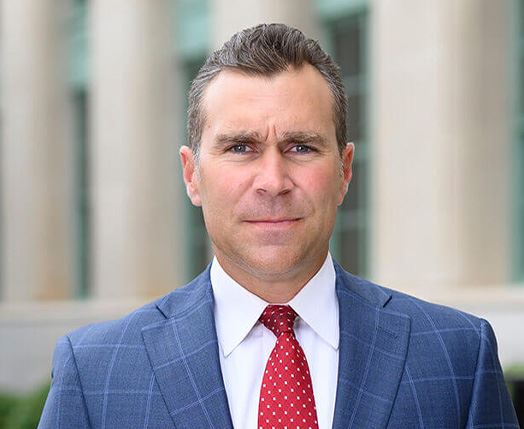 Our Criminal Defense Services
How We Can Help You
Our Criminal Defense Practice
Our firm represents clients in and around Lexington facing all types of misdemeanor and felony charges.
These can include but are not limited to:
Drug Crimes, such as drug possession, drug trafficking, drug paraphernalia, drug manufacturing, and marijuana crimes.
DUI Defense, including felony DUI.
Federal Crimes, including extortion, health care fraud, mail fraud, money laundering, RICO charges, and more.
Felony Crimes, including those at both the state and federal level.
Theft Crimes, such as shoplifting, larceny, burglary, and more.
Traffic Tickets, such as speeding.
Violent Crimes, including assault, child endangerment, homicide, manslaughter, and weapons charges.
White Collar Crimes, such as identity theft, embezzlement, forgery, various types of fraud, and more.
Convictions for any of the above offenses can lead to jail or prison time, hefty fines, lengthy probations, and other court-ordered actions, depending on the circumstances. A conviction means you will walk away with a permanent criminal record that can be accessed online. This can pose future problems when seeking employment, housing, higher education, or professional licenses. For individuals who are not U.S. citizens, it can also put you at risk for deportation.
Request a free case review with our criminal defense lawyer in Lexington. Call Oakley & Oakley, LLC at (859) 712-7365 or send us an online message. Hablamos español.
How Can a Criminal Defense Lawyer Help?
Many reasons exist for hiring a criminal defense lawyer when accused of any offense.
We can protect you in the following matters.
Your Rights: Our firm will ensure that you fully understand your legal rights. Most people know little about their Constitutional rights, based only on what they see on TV. TV and movies are not accurate sources of information. Without understanding those rights, you cannot know if or when your rights are violated. Violations of your rights can negate evidence or lead to dismissals.
Investigation: We will thoroughly investigate all aspects of your charges. Our comprehensive review and analysis may find weaknesses and flaws, including violations of your rights, that will work to your advantage. We know how to get information from the other side, how to analyze evidence, research applicable laws, and get witness testimony. Our investigation actions level the playing field.